Cortina Watch, a renowned luxury watch retailer, is celebrated for its curated selection of prestigious timepieces. Among the esteemed brands it offers, Montblanc holds a prominent place. This case study delves into the various luxury Montblanc watch brands carried by Cortina Watch, showcasing their unique attributes and contributions to the retailer's distinguished collection.
Montblanc 1858 Collection:
The Montblanc 1858 Collection pays homage to the rich heritage of Minerva, a Swiss watchmaking manufacturer with a legacy dating back to 1858. These timepieces embody the spirit of exploration and adventure, featuring vintage-inspired designs, intricate dials, and precision movements. Cortina Watch offers this collection to those who seek classic elegance infused with a sense of history.
Montblanc Star Legacy Collection:
The Montblanc Star Legacy Collection reflects timeless elegance and sophisticated design. These watches draw inspiration from Minerva's heritage, combining modern aesthetics with traditional watchmaking techniques. With refined cases, guilloché dials, and attention to detail, this collection appeals to individuals who appreciate understated luxury and craftsmanship.
Montblanc Heritage Collection:
The Montblanc Heritage Collection exemplifies the brand's dedication to preserving watchmaking traditions while incorporating contemporary elements. These watches showcase vintage-inspired designs, refined complications, and exquisite materials. Cortina Watch offers this collection to enthusiasts who value the fusion of history and innovation in horology.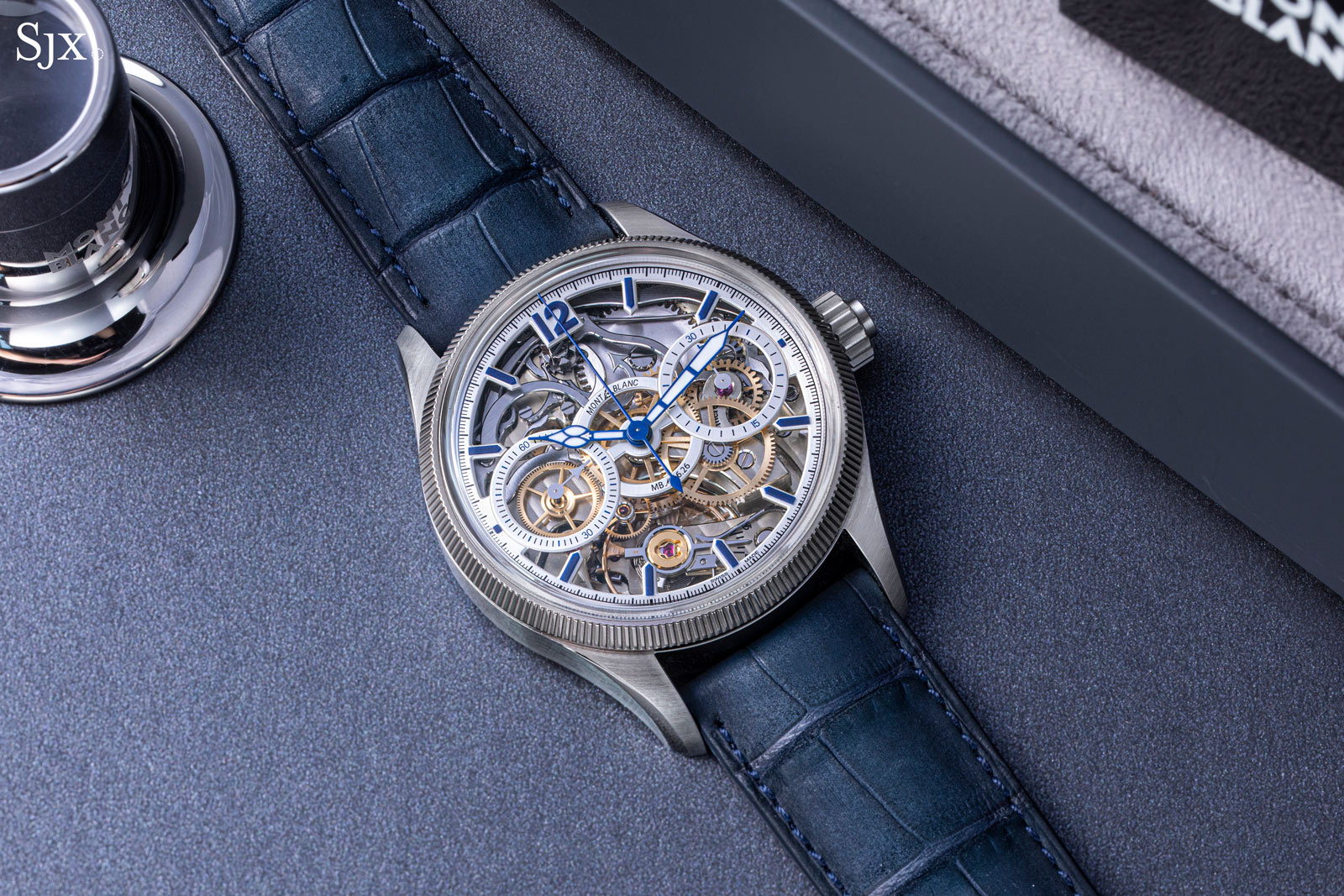 Montblanc Summit Smartwatch Collection:
In line with the digital age, Montblanc presents the Summit Smartwatch Collection, seamlessly blending luxury with technology. These watches offer smart functionalities while maintaining the brand's signature elegance. Cortina Watch caters to tech-savvy individuals who seek a premium smartwatch experience without compromising on style.
5. Montblanc TimeWalker Collection:
The Montblanc TimeWalker Collection embodies a modern, dynamic spirit. Inspired by motorsport and performance, these watches feature sporty designs, robust materials, and precise movements. Cortina Watch introduces this collection to those who appreciate a contemporary aesthetic with a touch of sportiness.
Montblanc Bohème Collection:
The Montblanc Bohème Collection caters to the sophisticated tastes of modern women. These watches showcase graceful designs, delicate details, and feminine aesthetics. With a focus on elegance and versatility, Cortina Watch offers this collection to discerning women who desire timepieces that seamlessly transition from day to night.
Conclusion:
Cortina Watch's offering of luxury Montblanc watch brands showcases the brand's commitment to providing a diverse range of exquisite timepieces that cater to varying preferences and styles. From the adventurous spirit of the 1858 Collection to the sophisticated elegance of the Star Legacy and Heritage Collections, Cortina Watch's curation of Montblanc watches allows watch enthusiasts to explore a world of horological excellence and creativity. Whether one seeks heritage-inspired designs, modern technology, or timeless elegance, Cortina Watch's selection of Montblanc luxury watches offers a captivating array of options to satisfy the desires of watch connoisseurs and collectors alike.